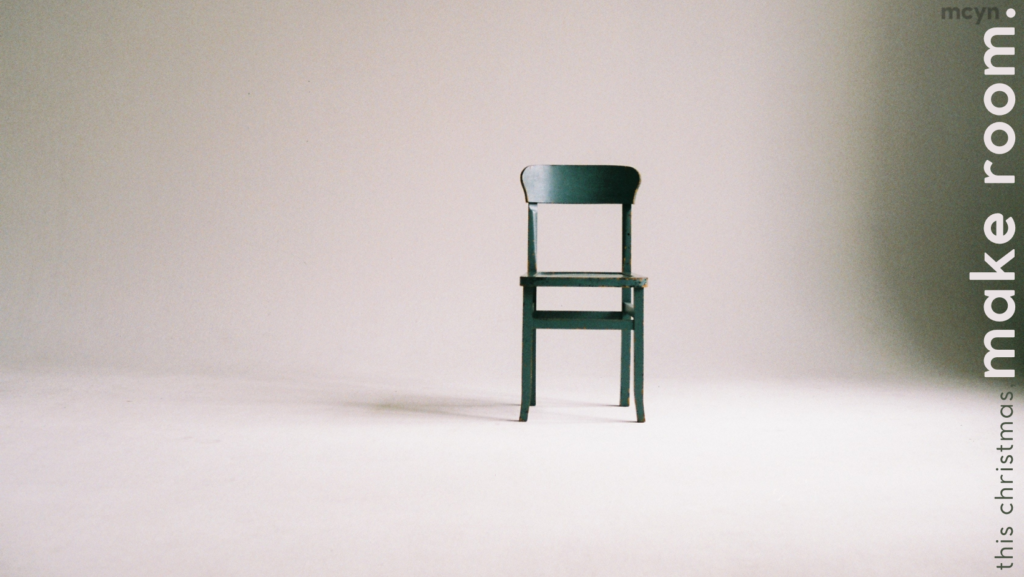 This Christmas, Make Room
I can only imagine the attentiveness of parents just before the woman gives birth. Many parents prepare the famous hospital bag weeks – if not months – before the delivery day, to make sure they are fully equipped when the moment arrives. I believe that Joseph and Mary were just as mindful before Jesus was born, while also being filled with joy and excitement. These are undoubtedly memorable moments cherished by many which make everything else seem irrelevant.
During these delicate moments, the last thing that I would want to think of  is a 30-minute telephone survey by one of some statistic agencies – which have a tendency to test my nerves every so often. Joseph and Mary were not exempt from such statistical exercises; their government had in fact demanded their participation a few days before the delivery. The only difference was that the couple had to embark on a 33–hour journey between Nazareth and Bethlehem to enrol themselves. I must thank Google maps for the 33-hour calculation, though this might have been slightly different knowing the vulnerability of Mary in her last pregnancy days (if not hours) and the accompaniment of a poor donkey.
The couple had to leave their home in this vulnerable situation in order to foster responsibility and  be lawful citizens.
NB: The Romans had not been a corruption-free authority either.
Am I willing to leave my comfort zones to meet my obligations towards the state/superiors?
Knowing Joseph's profession, I can only imagine what he had been preparing to ensure that  baby Jesus received a warm welcome to planet Earth. The simplest preparation that comes to mind is a comfy bed where the mother and child could rest. Yet, he had to leave everything behind to participate in such census, and the selfless woman who had just accompanied Elizabeth in her pregnancy now found herself on a physically and emotionally challenging journey with Joseph – without the warmth of that bed which her husband had planned for baby Jesus and without the warmth of their relatives' presence.
Would I be able to sit with my own self in moments of vulnerability without being distracted by my possessions?
Would I be able to acknowledge and trust God amid my suffering?
The time for Mary to deliver arrived, and we all know how the rest of the story unfolded. The most comfortable piece of furniture found by the carpenter was nothing less than a manger, and the ones who had accompanied the couple during these joyful moments were none other than some sheep and the poor donkey. I cannot imagine how the couple must have felt at  that  point, after being stripped of all their plans and desires, and finding themselves in a place far from luxurious or fit for a rising king – a cave. A human disappointment. Nevertheless, God still finds His delight, especially now that He could start engaging with His beloved children through an embodied medium, in the simplest form of communication: a newborn's cry.
Am I aware of God's wish to reach out to me today?
Aspiring to build a space for Jesus  to dwell in is wonderful; however, are these dreams  replacing  my thirst to meet Him? Am I so preoccupied with being sinless or with my works, that I am forgetting that this is a two-way relationship?
May this story humble us in the realisation that Jesus brings life when and wherever He wants to. He does not require us to be fully equipped; rather, He requires us to have an expectant heart. God did not choose a carpenter to satisfy His needs to sleep in a luxurious bed; rather He chose Joseph for who he was. Mary was not chosen because she was a skilful mother; He chose her because of who she was.
In the same way, God wants to encounter me and you today, not because of what we can offer, but because of who we are, for He is in love with us, despite our disappointments or failed plans. Just as He wanted to journey with Joseph and Mary, He wants to walk the journey of life with me and you.
How can I make room for Jesus this Christmas?
---