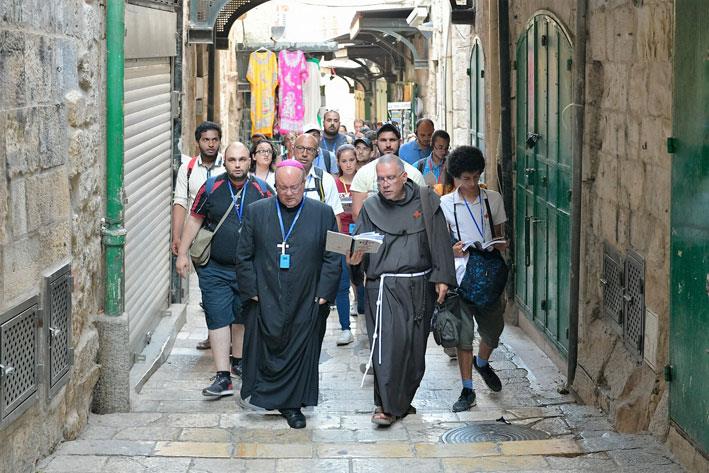 Youths. The Church. A pilgrimage. What?! Why?!
You might have heard that a group of youths went on a pilgrimage to the Holy Land at the beginning of July. There were 28 youths, between the ages of 15 and 30, a priest, a Franciscan, and the Archbishop.
Now I would imagine that different groups of people had different reactions to this news.
Those who are journeying the spiritual path might have experienced joy, some might have longed to visit, while others might have felt nostalgic as they remember their time there. There might have been some individuals who were indifferent, and frankly couldn't care less. But then there might have been youths, who could relate to those on pilgrimage due to similar ages, whom with all honesty questioned; 'Why on earth would a 21-year-old want to go on a pilgrimage to the Holy Land?…with the Archbishop?'
Valid question I suppose.

I could say that some of what I am going to share is a general feeling amongst all of us that were on the pilgrimage; but I will be writing from a personal point of view.
As someone who tries to live my faith, seeing where it all happened was always something I wished to do. Not because it increases what I believe in, it didn't particularly add anything to my faith. Had I decided not to go, I would have still believed, I would have still had doubts, I would have still had challenges, and I would have still had the will to journey. But now, I can relate to the places. When reading the passages from the Bible, I can imagine the distance between the mentioned places, I have an idea of the area, the surroundings. It simply makes the Bible more of an experience than simply a passage to be read.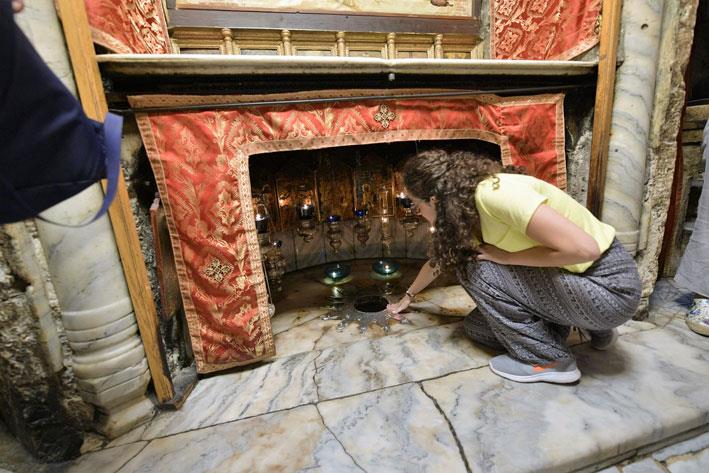 It's not an "Oh wow Jesus saw this", or a "Jesus walked here" kind of thing. It's relating to the heat and the distance. It's noticing how much we haven't understood from His teachings, centuries after He was here. It's realising how sad it is to feel the tension between religions in Holy places. It's understanding different cultures, recognising they are the same at their roots – all wanting power, all wanting to be important, more important than the rest; the same as in Jesus' time, 2000 years ago.
So that tackles the first question; onto the second.
Having the Archbishop with us was interesting. Now what I am about to write, is not sugarcoated in case his Excellency reads this article. It's what I think, and what I've been telling my friends. As with any important figure, the media has a way of portraying them, depending on whether they
agree with the person or not. So having the Archbishop with us gave us the opportunity to meet him personally, and have a conversation or two over meals. It was a chance to see a different perspective of him, a personal side which we seem to forget exists. To be honest, it helped me change my view about him, and reminded me that he is a normal person, with different responsibilities and media running after him.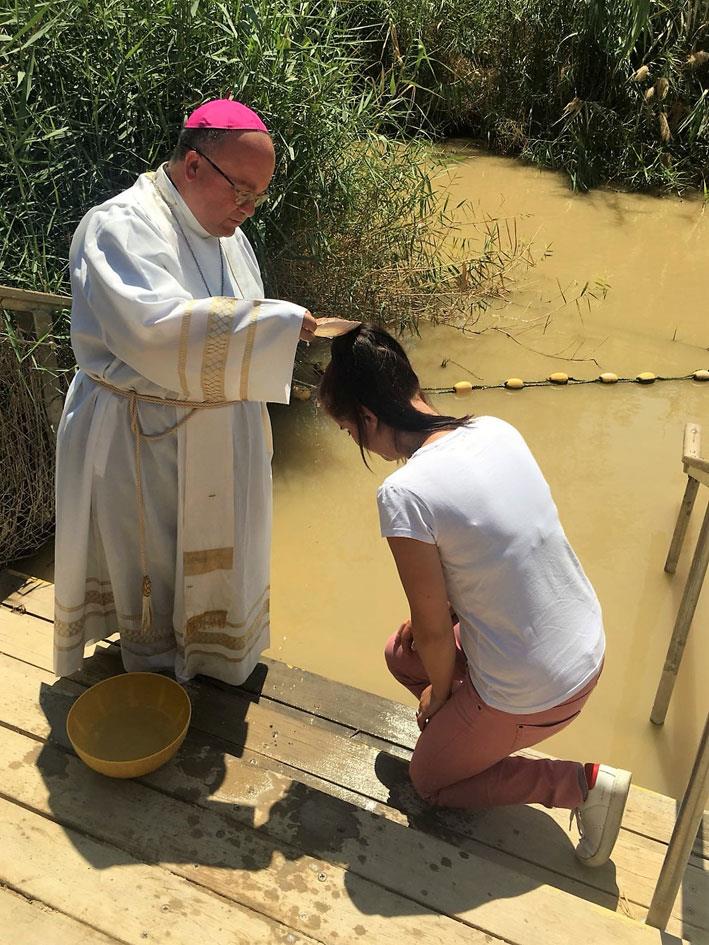 If ever given the opportunity, I would recommend it to youths to visit the Holy Land. Keep in mind that it is not about the exact places, and you should not base your faith on what you see there. It is simply to have an added perspective on your journey.
I would also like to thank the Archdiocese for sponsoring us youths, as they were of great financial help, and made it easier for us to accept the invitation. I really hope that this was not a one-time thing, so others may have a similar opportunity, and it also continues to open the door for dialogue between youths and the Church in Malta.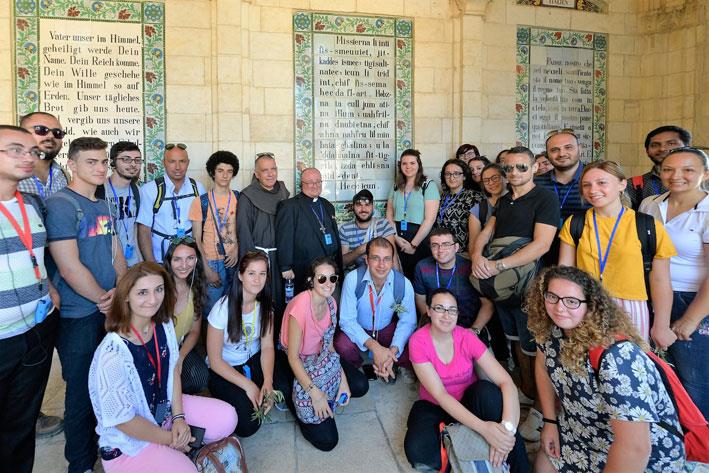 ---