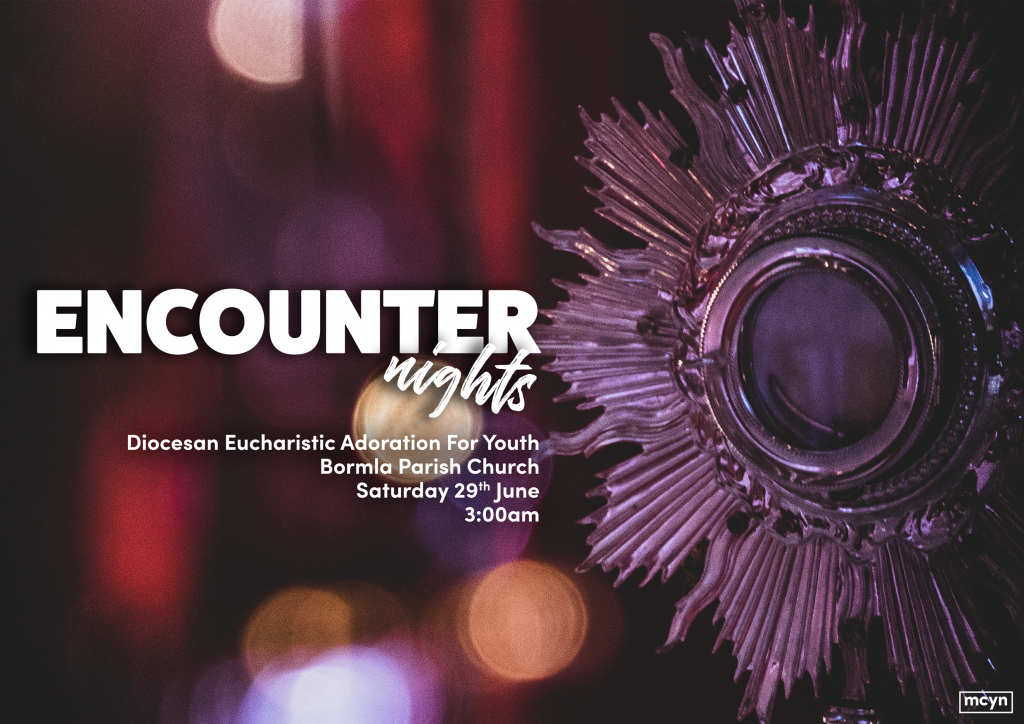 Encounter Nights – 28th June – Valletta
Our next Encounter Night is going to take place in Bormla at the
Parish Church on Friday 11th October.
What are Encounter Nights?
After the successful Encounter festival in 2018, which was attended by over 700 young people, we all felt the need for a follow-up, where we could continue sharing the enthusiasm and joy which we encountered together.
Encounter Nights are a series of Diocesan Eucharistic Adorations, around different locations in Malta, over the span of a year.
The first of these was held at the Iklin Parish Church on Wednesday 27th of February followed by Kirkop Encounter Night followed on the 29th of April, and the last one was held in Valletta at the St Francis of Assisi Church in Republic Street, on Friday 28th June.
We're now heading towards Bormla Parish Church on Friday 11th October.
Apart from being a follow-up of Encounter 2018, these will also lead us to Encounter 2020!
---