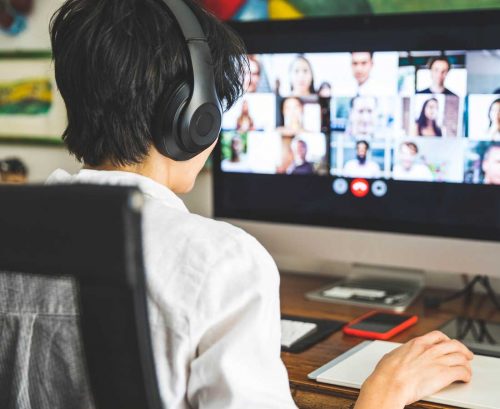 Live Streaming & Online Group Meetings
If you're looking for ways to live stream a meeting, there a few options the most popular being YouTube, Facebook Live & Instagram Live. 
Tips: 
Consider which platform would be most effective for your audience.
Post about when the live-stream will take place beforehand. 
https://www.youtube.com/live_dashboard_splash
https://www.facebook.com/facebookmedia/solutions/facebook-live
– live videos remain on the account's wall after the Facebook live streaming event has finished.
https://help.instagram.com/292478487812558
Group meetings: Video Calls
There are plenty of apps which enable you to have group conversations. Here is a list of the most popular ones & the maximum of members per call. 
Google Hangouts (max 25 participants)
Skype (max 50 participants)
Zoom (max 100 participants with a 40 min timer)
Whatsapp groups (max 4 participants)
Messenger (Up to 50 can join but a max of 6 can be seen on screen. After that, only the main speaker appears.).
meetjitsi
---