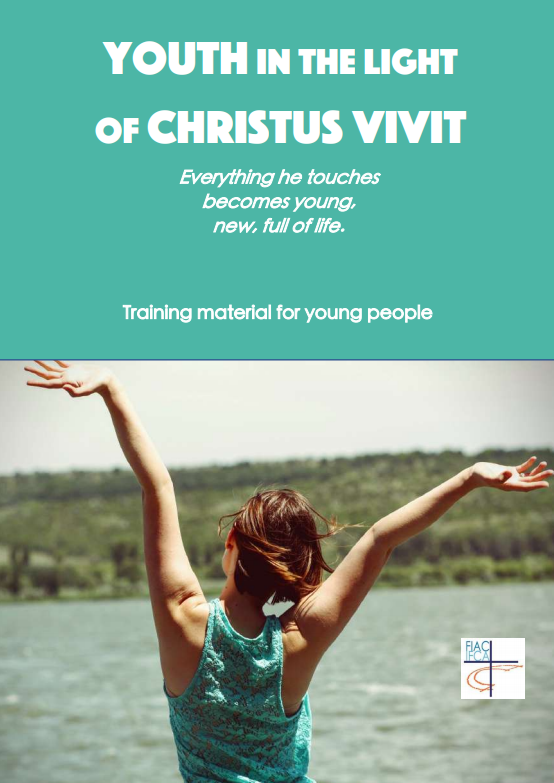 Youth in the light of Christus Vivit
The International Forum of Catholic Action (IFCA), thanks to the work done by its international youth coordination, offers all the youth of the world this didactic material for working with groups and teams in parishes and ecclesial communities, so that we may deepen all the possibilities offered by Chritus Vivit.
We invite all young Christians, men and women of the world, to savour Christus Vivit as a deepening, as an effective instrument, as an evangelizing compass to transform our hearts and those of other young people according to the Good News of Jesus of
Nazareth.
Dream… Create… Be ambitious and passionate!
The Church needs you and expects great things from each and every one of you: "You are the now of God", never forget that.
---