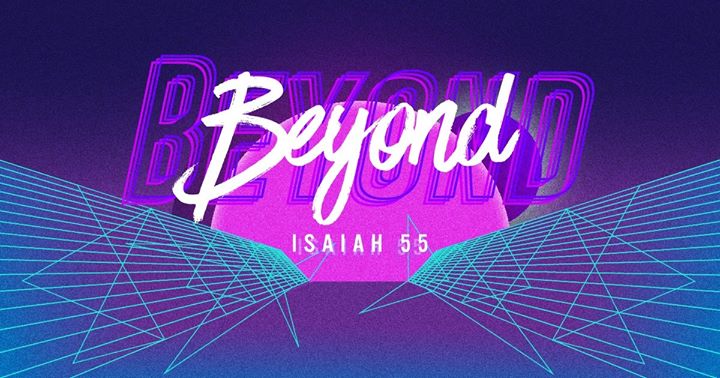 Beyond
Details
Date:
March 26
Time:
07:30 pm - 09:00 pm
Event Category:
Click to Register:
Click to Register
Venue
Chaplaincy Uni
University of Malta Chaplaincy
Msida, Malta, MSD 2020
We're back! It's time for another set of Lenten Talks in collaboration with University Chaplaincy, and this year we're moving BEYOND!
In Isaiah 55, God invites us to move beyond our thoughts and ways; He invites us to come towards Him. We know that this is not always easy, which is why this is the perfect opportunity to move away from our ordinary, and into God's extraordinary.
While we try and block our disappointment by lowering our expectations, God breaks beyond it.
While we try to simply get by, God moves in abundance.
While we try to manage our addictions, God gives us freedom.
While we try to box things into routine, God creates something new.
While we simply survive, God prepares a banquet for us.
God is ready to reveal all of these things to us in BIG ways. We just need to give Him the space to do so.
So, are you ready? God is about to take us beyond our expectations, our thresholds, our sin, our comfort and our here and now.
We. Can't. Wait.
What to expect? Worship, testimonies, teaching, adoration and hangs!
Details:
Speaker : Fr Kevin Schembri
Dates : 23rd – 27th March
Times : 7:30pm for a light dinner, Talks running from 8 – 9pm
Location : University Chaplaincy
These Lenten Talks will be held in English. Spread the word, everyone is welcome!
---