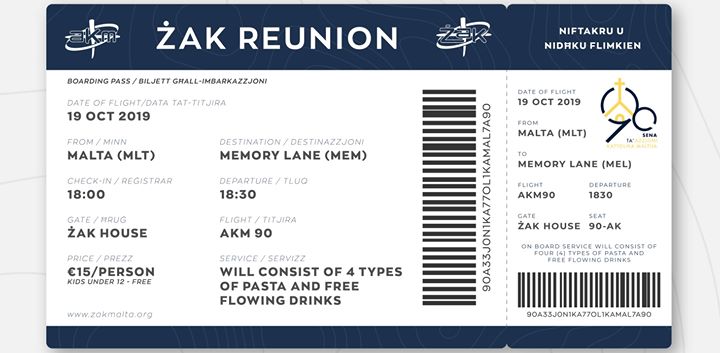 Reunion taż-ŻAK
Details
Date:
October 19
Time:
06:00 pm - 11:00 pm
Event Category:
Click to Register:
Click to Register
Kont membru fiż-ŻAK fl-2010 jew qabel?
Nhar is-Sibt 19 t'Ottubru, fis-6pm se niltaqgħu ŻAK House li tinsab 213, Triq Brared, Birkirkara, biex fis-6.30pm niċċelebraw quddiesa flimkien, u wara jkollna ħin biex nieklu, ngħidu kelma u nġeddu ftit il-memorji sbieħ li għandna f'din l-organizzazzjoni.
Mistieden kulħadd, inkluż partners u/jew tfal. Importanti li tibbukjaw il-post tagħkom minħabba l-preparazzjonijiet li hemm bżonn isiru.
Narawkom!
---