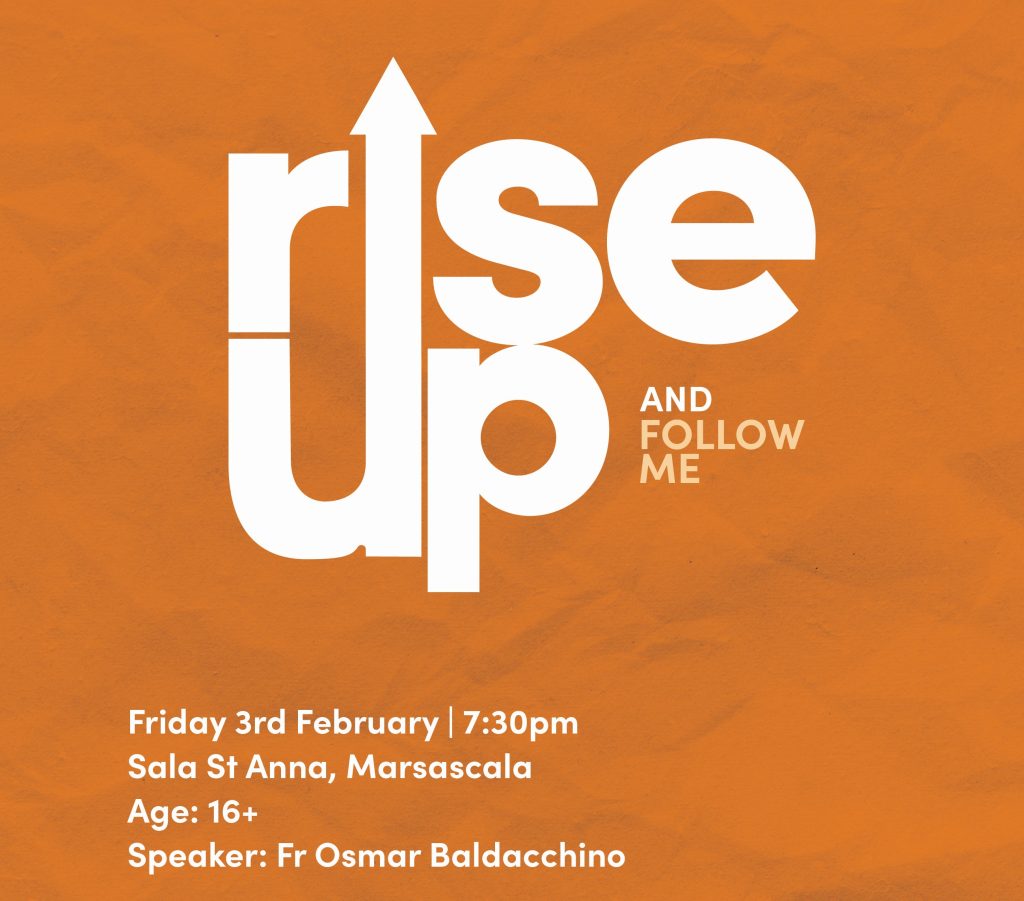 RISE: WYD Year '23
Whilst World Youth Day (WYD) is a worldwide encounter with the Pope celebrated every three years, RISE is a series of events organised by MCYN leading up to WYD. The name is inspired by the theme of this year's WYD – Mary Arose and Went with Haste (Lk1:39). WYD is an event to be celebrated by every single youth within the Church, even those who for one reason or another won't make it to Portugal. In view this, we are encouraging all youth in our diocese to join us for RISE's monthly events withy the aim of getting together and growing deeper in faith through prayer and spiritual formation.
Our next meeting is going to be held on Friday, 3rd February at Sala Sant' Anna, Marsascala at 7:30pm. A catechesis is going to be delivered by Fr Osmar Baldacchino.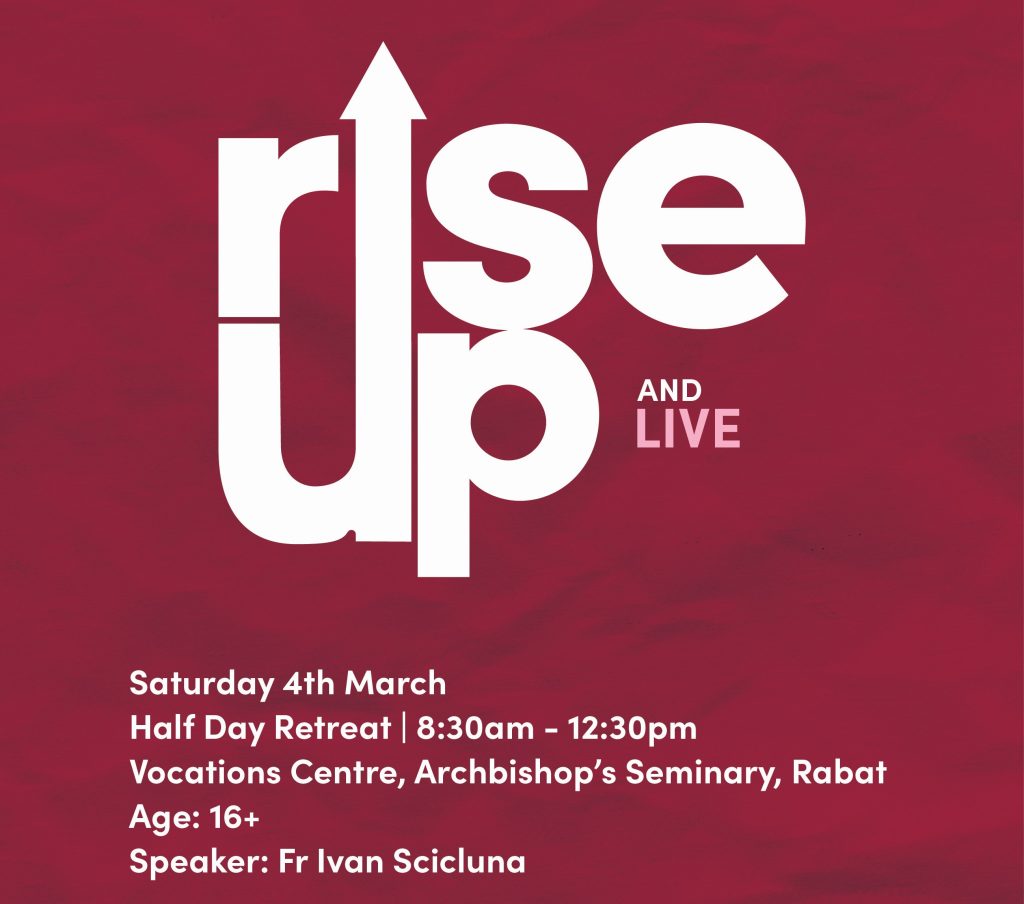 Our following meeting will then be a Lenten Half Day Retreat on Saturday, the 4th of March at the Archbishop's Seminary (Rabat).
Whilst attendance is free of charge, an optional meal is offered at the fixed price of Eur7.50. We kindly ask you to register your attendance below.
---