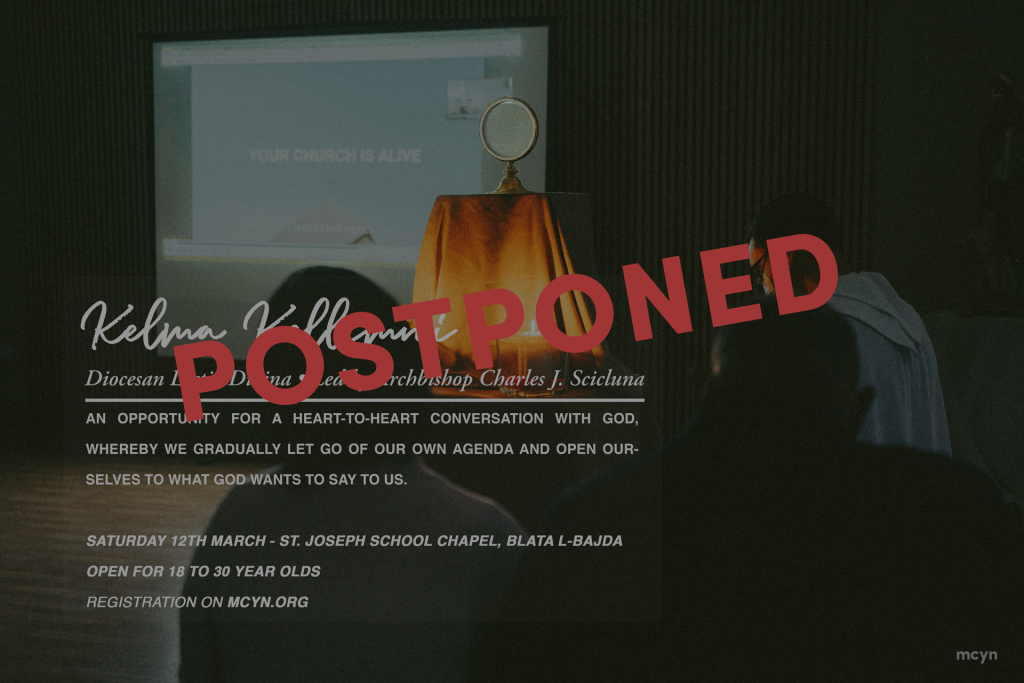 Kelma Kellimni
This event has been postponed. 
Kelma Kellimni is an opportunity for a heart-to-heart conversation with God, where we gradually let go of our own agenda and open ourselves to listen to what God wants to say to us.
Archbishop Charles J Scicluna will be leading this Lectio Divina.
We will also have time for fellowship together.
Priests will be available for the sacrament of confession throughout the evening.
Date: 12th March, 2022
Time: 7.30 – 9pm
Venue: St. Joseph School Chapel, Blata L-Bajda
Ages: 18 – 30
---