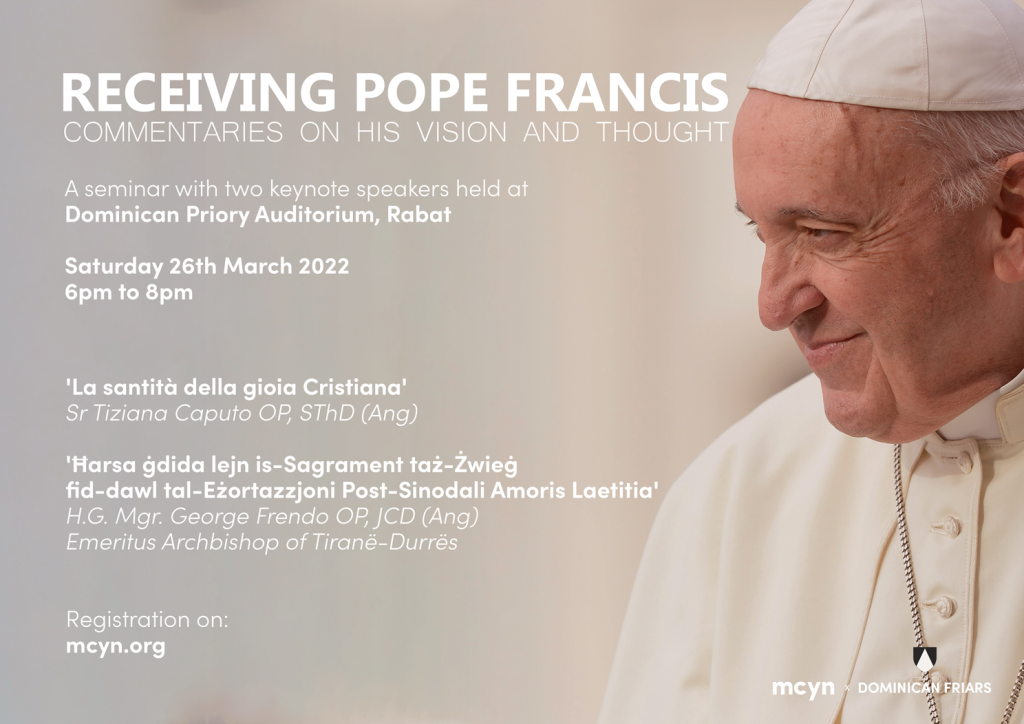 Receiving Pope Francis
In preparation for the coming of Pope Francis to our islands, MCYN together with the Dominican Friars will be organising an evening seminar on the 26th of March.
The seminar will be given by two keynote speakers, both of which will be commenting on Pope Francis' vision and thought.
The first theme tackles will be Christian joy, which Sr Tiziana Caputo OP, SThD (Ang) will be speaking about. This part of the seminar will be given in Italian.
The second part of the seminar will tackle the Sacrament of Marriage in light of Amoris Latitia. This will be given by H. G. Mgr. George Frendo OP, JCD (Ang), and it will be delivered in Maltese.
This event is free of charge, however registration is required.
Register Here
Venue: Dominican Priory Auditorium, at Rabat
Date: Saturday 26th March 2022
Time: 6pm to 8pm
---