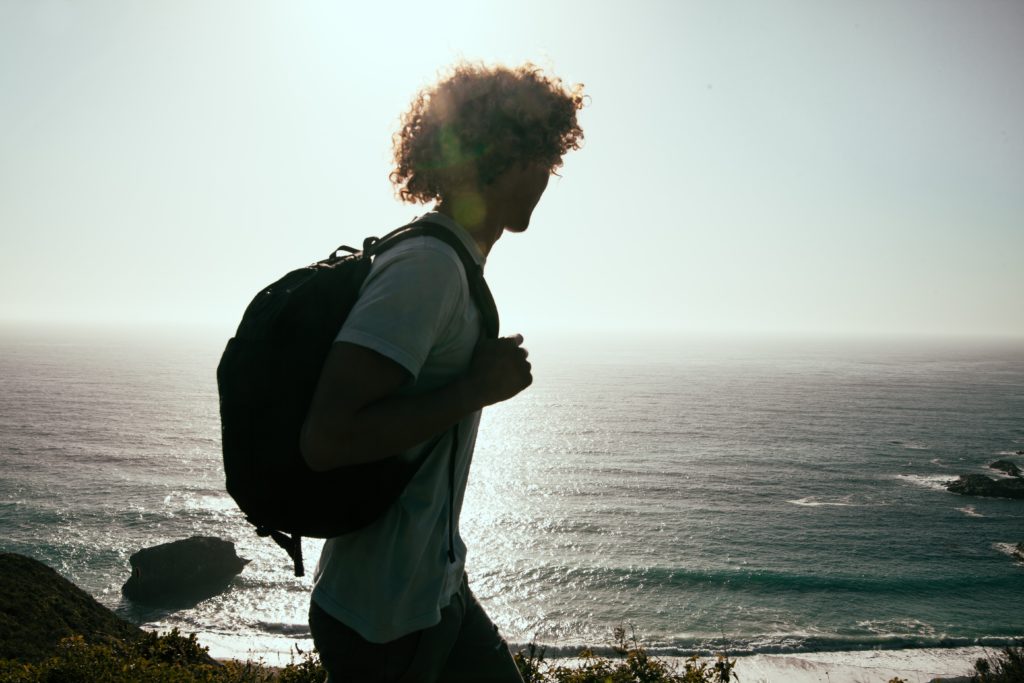 Healthy Tension
Tension and stress are rarely associated with something positive. And yet the Gospel invites us to live in healthy tension. Tension is when one is stretched between two contradictory points. And the Gospel has many of these contradictory invitations. John portrays Jesus as calling his disciples to be in the world but not of this world (Jn 17:14-15). Matthew and Luke both write of the contradiction 'For whoever wishes to save his life will lose it; but whoever loses his life for My sake will find it.' (Mt 16:25; Lk 9:24). But perhaps the greatest sign of contradiction of all is Christ's death on the cross, in order to bring life to the full. This is the ultimate tension. Christ here is literally stretched on the cross to bring heaven and earth together, to redeem all the human race in the loving embrace of God the Father.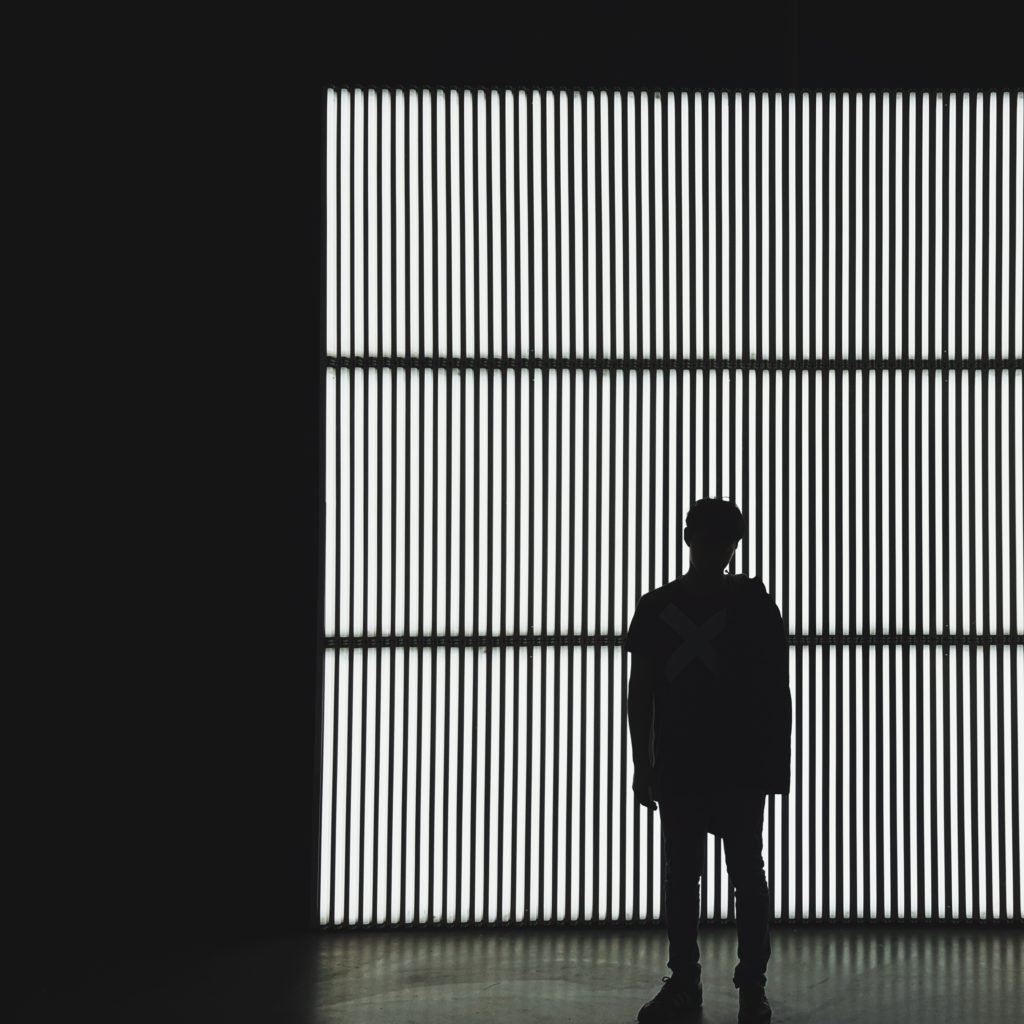 Perhaps our contemporary culture is more open to living in tension after all. Our culture no longer thinks in black and white. Our culture stretches our potential to all limits. So too our youth ministry can invite and challenge young people to live these healthy gospel tensions, as challenging as they may be. Can we invite them to be more of Christian witnesses in their daily lives? In the world but not of this world? To speak in a counter-cultural manner? To write blogs, facebook posts, newspaper articles in favour of life, truth and more Christian values?
Can we invite them to live out of their comfort zone? Without their gadgets? To live a period intensely for others, perhaps through voluntary work? To make radical choices in their lives? Isn't this the way we invite them to lose their life in order to gain it?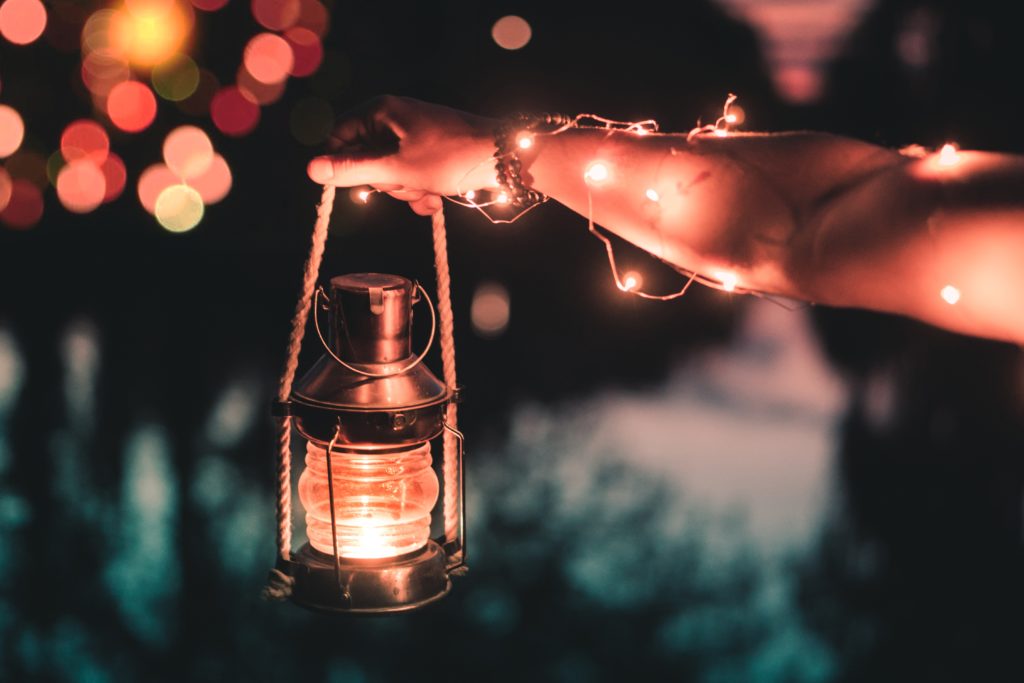 Any youth minister who has challenged a youth group, be it daring them to an abseiling adventure or to a mission, know that they rise up to the occasion. And when they live in tension, it acts like a catapult. It helps them grow in spiritual maturity, it helps them be of witness to others and mobilise others to taste what they have experienced.
As youth leaders and ministers, we too are called to live in a tension that is life-giving and creative. We are called to be lamps to others and recognise the mission which we have been given for "Neither do people light a lamp and put it under a bowl. Instead they put it on its stand, and it gives light to everyone in the house. In the same way, let your light shine before others, that they may see your good deeds and glorify your Father in heaven." At the same time, it is important we acknowledge that we bear 'this treasure in jars of clay to show that this all-surpassing power is from God and not from us." So, in our journey as youth leaders, we need to continuously strive between doing all to polish and train ourselves so that we shine God's light brightly, whilst at the same time trusting that it is God who will work through us, if we only step out of his way!
Christine Rossi
Ms Rossi together with Profs Adrian-Mario Gellel will be presenting their research entitled: 'Of Lamps & Clay vessels – Towards the validation of non-formal and informal learning of youth leaders in Church youth groups.' on the 23rd September 2017 at Sala San Gorg Preca – Catholic Institute in Floriana at 9am. For more info please send an email on: youths@maltadiocese.org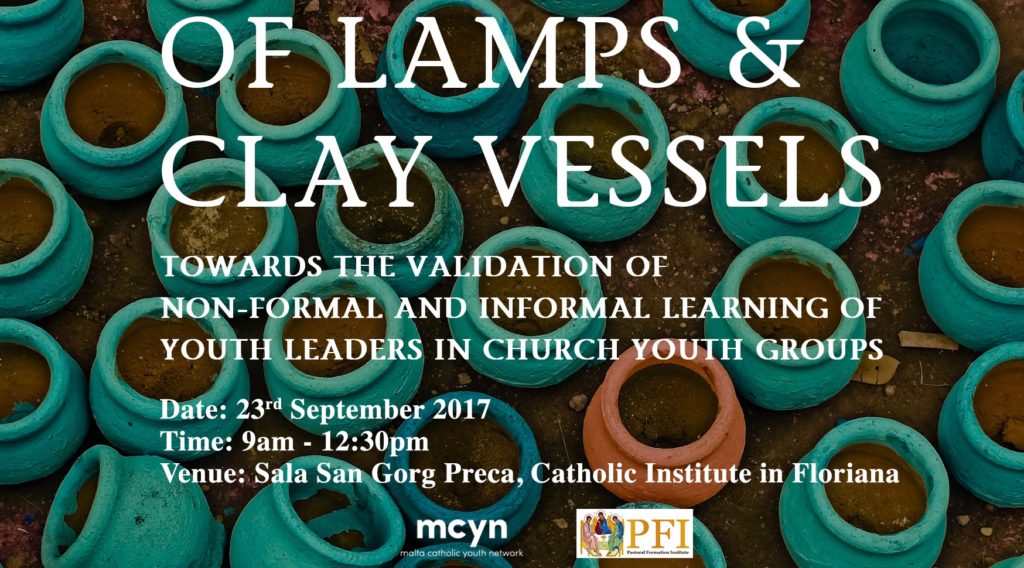 ---