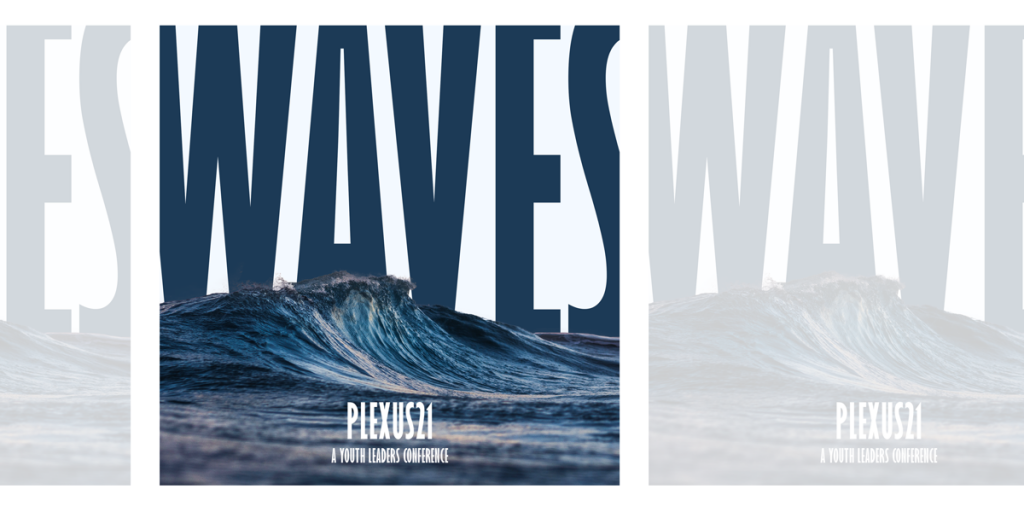 Plexus is an annual conference for anyone involved in youth & adolescent ministry. Although we skipped last year due to the unprecedented events, this year we're trying our best to create a conference that's safe for all attendees, but which also reaches the aims of Plexus.
Plexus21 – Waves will be happening on the 9th of October.
It's not ideal to have over 200 people gathered together during a pandemic, but it's also not great to follow a conference alone. So this year, Plexus will be taking place in multiple locations simultaneously, with some events being streamed live, and other events happening in real life in each location. Each location will have about 30 people in attendance in order to keep participants safe and make social distancing a little easier. This year, Plexus will also be happening over just one day.

The locations include:
ŻAK House, Birkirkara 

St Anne Parish Hall, Marsaskala

St Augustine College, Pietà

Seminary Vocations Centre, Rabat

St Sebastian Pastoral Center, Qormi

Fgura Youth Centre, Fgura
What are the aims of this year's Plexus?
Most importantly, we want to have a space to come together after such a long time, to be together and to pray together.

We want to offer leaders the time to reflect on their experience of the past 2 years and the space to share their experiences and listen to the stories of other youth leaders.

Most of us have heard about One Church, One Journey, some of us have read it. We want to take the time to dive into what this process of renewal entails, how it offers us a compass for the way forward, and how the pastoral attitudes it presents to us can equip us as we minister to young people.
Session 1: "How have the last 2 years been?"
It's been 2 years since our last conference, and a lot has happened since then. It is for this reason that we'd like for the first session of Plexus21 to be a space for youth leaders to reflect on the question "How have the last 2 years been?" The session will take place in a group setting where attendees will be led through a process of reflection, sharing and listening. We believe this session is an essential step as we continue to discern and journey onward. 
This session will be led by Karl Wright, a Systemic Family Psychotherapist, with the help of various moderators.
Session 2: Vision for Renewal
In June 2020, the Archdiocese of Malta launched the process of ecclesial renewal One Church, One Journey. This session will take the time to explain the process and the tools it provides to embark on this process. The 9th of October 2021 also marks the opening of the path "For a Synodal Church: Communion, Participation, and Mission" in Rome. Therefore, we'll also be taking a look at this Synodal process presented by Pope Francis to the Universal Church.
This session will be led by Benjamin Flores Martin, the Archbishop's Delegate for Youth. 
Session 3: The 4 Pastoral Attitudes

This session will tackle the 4 pastoral attitudes from the narrative of Emmaus:  A Church that listens, accompanies, welcomes and goes out. Given by 4 different speakers, this session will address each attitude, and show how these attitudes are both a way of encountering Christ and ministering to young people. We'll also be hearing the testimonies of people living out these pastoral attitudes. 
This session will be given by Louise Laferla, Fr Antoine Farrugia SDB, Fr Bernard Falzon MSSP & Raymond Brincat.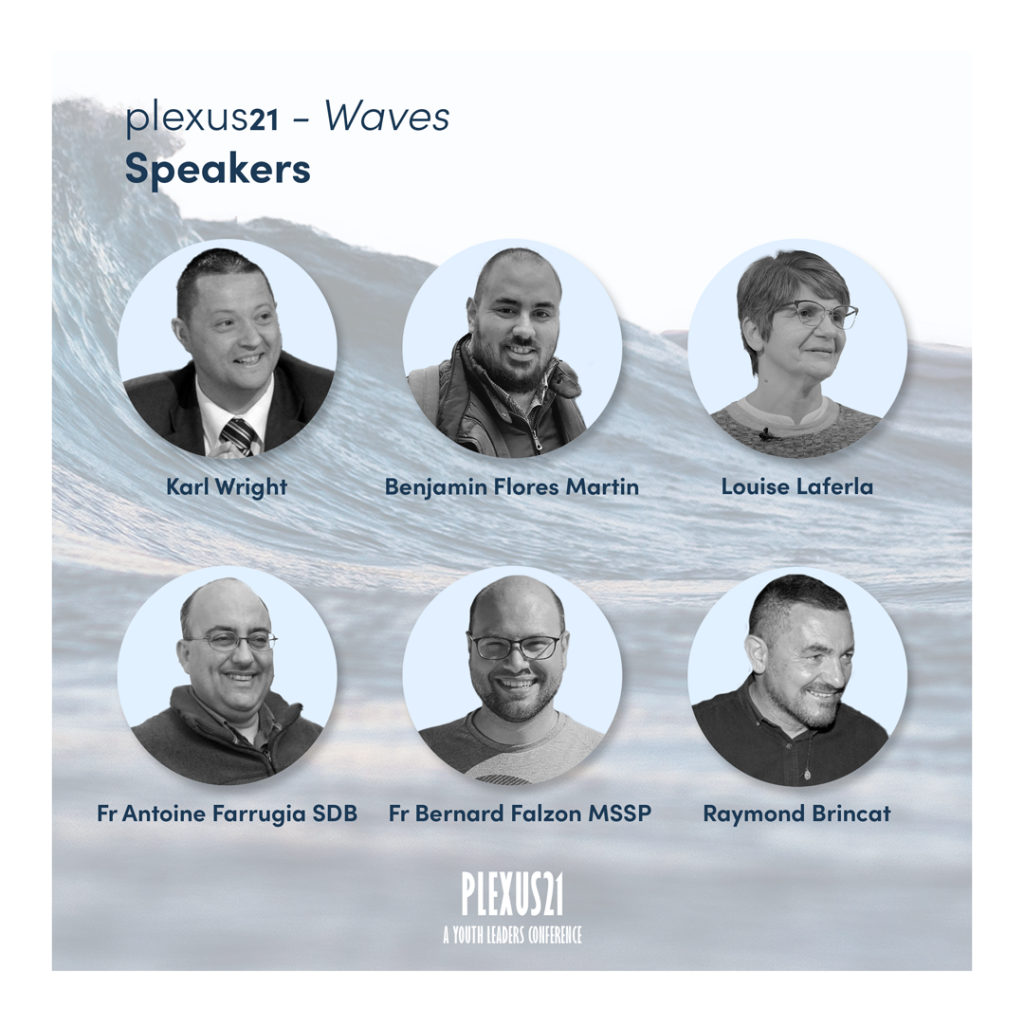 What's the day going to be like?
This year, Plexus will be happening over one day. The day will consist of moments for sharing and discussion, short insights, testimonies and prayer. With over 6 people sharing their particular insight, plenty of time allocated for small group discussion and moments for personal reflection, we hope that Plexus21 will be the breather we all need.
As always, we'll also have a good amount of time set aside for (socially-distanced) fellowship and coffee. We'll provide you with drinks and biscuits, and we're also offering lunch for a small fee.